Vinyl Liner Pools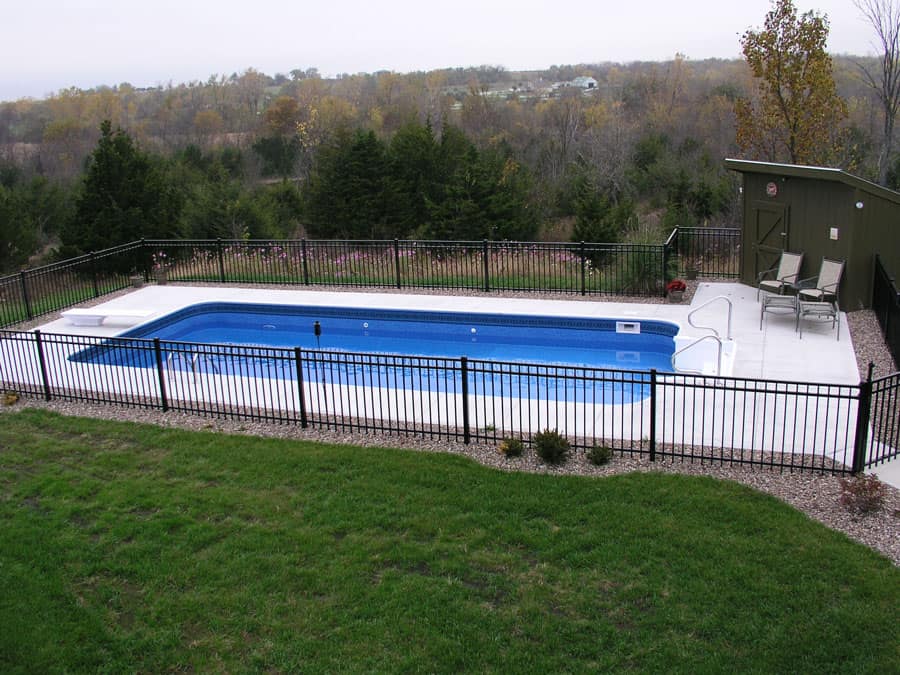 Swimming Pools come in all shapes and sizes – One of the most cost effective and quickest ways to get swimming this season is with a vinyl lined pool.  This does not mean you have to sacrifice quality, style or durability either!
Vinyl lined Swimming pools are made with extra durable virgin vinyl.  These liners resist pool chemicals as well as whatever weather is thrown at them in the Kansas City area.  Vinyl liners are available in different gauges (thicknesses) and styles.
Premier pools of KC uses liners designed to make your in-ground swimming pool both function and look beautiful at the same time.  The liner will protecting your pool so that it can be enjoyed for years to come.
We provide our clients with top of the line in-ground liners that can fit most pools of any shape or size.  We can also customize a liner to fit your unique style and design needs.   We stand behind our pools and offer warranties on our liners and construction so you can rest assured it will last.  
Vinyl lined pools are a great option pool owners who want a great looking pool, with a long life span at an affordable price.
Concrete (gunite) pools
Concrete or Gunite swimming Pools are known to be the 'Cadillac' of swimming pools.  this is because the pool is built out of steel reinforced Concrete and will last indefinitely.   Concrete pools allow for unlimited design possibilities and can incorporate many custom features not possible with vinyl lined pools.  It is common to have seating, waterfalls and tanning benches and much more can be done as well.
Concrete pools are coated inside with a variation of plaster. Some more common products include White or colored plaster, Pebbletec, StoneScapes, QuartzScapes, Beadcrete, River Rok, Hydrazzo, Diamond Brite or others.
For a complete design and overview for your dream pool please contact us and we will go over the option and prices to best suit your budget and backyard.